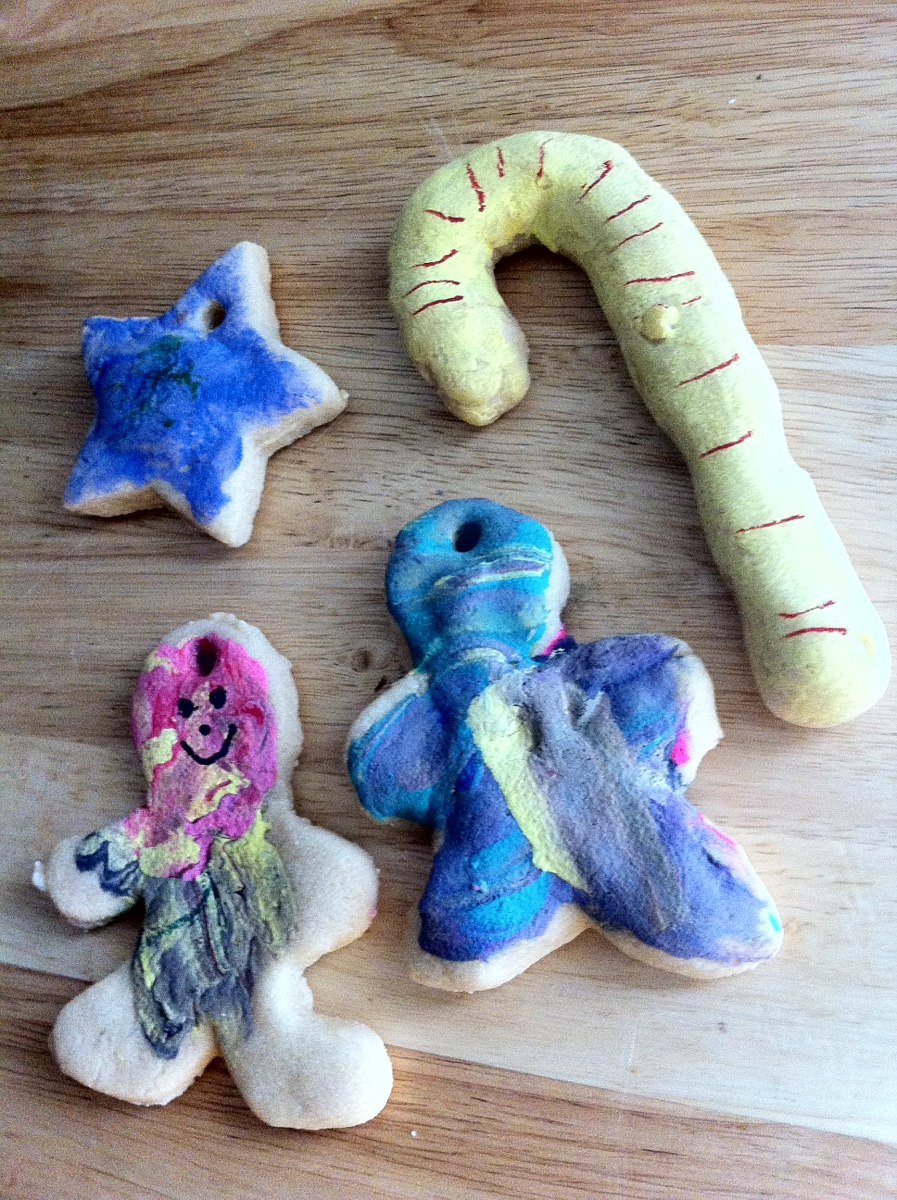 My 2 and 4 year old children did these,  yours make look a little different.   Perhaps your kids are older and you can use acrylic paint for a brighter effect and or glitter is fun but messy.
Needed:
1. Cheap regular white flour
2. Cheap table salt
3. Water
4. Cookie cutters if you want certain shapes.
5. Paint and or markers (we used water based paints and markers for the kids, acrylics make a much brighter ornament)
Mix 2 cups flour with 1 1/4 cups salt, add about 3/4 cup water or more until dough sticks together but not too sticky.   Need it on a floured surface a bit and roll out to about 1/4 inch on parchment paper, cut into shapes.   I do it this way so they don't get mushed or break while moving them to the pan.  Remove excess from around the cuttings and make candy canes etc.
Use a straw to make the holes for tying your ribbon or string.
Bake at 200 degrees for about an hour or more.   They should be hard but not brown.
Cool and paint etc. use ribbon or string to hang them.