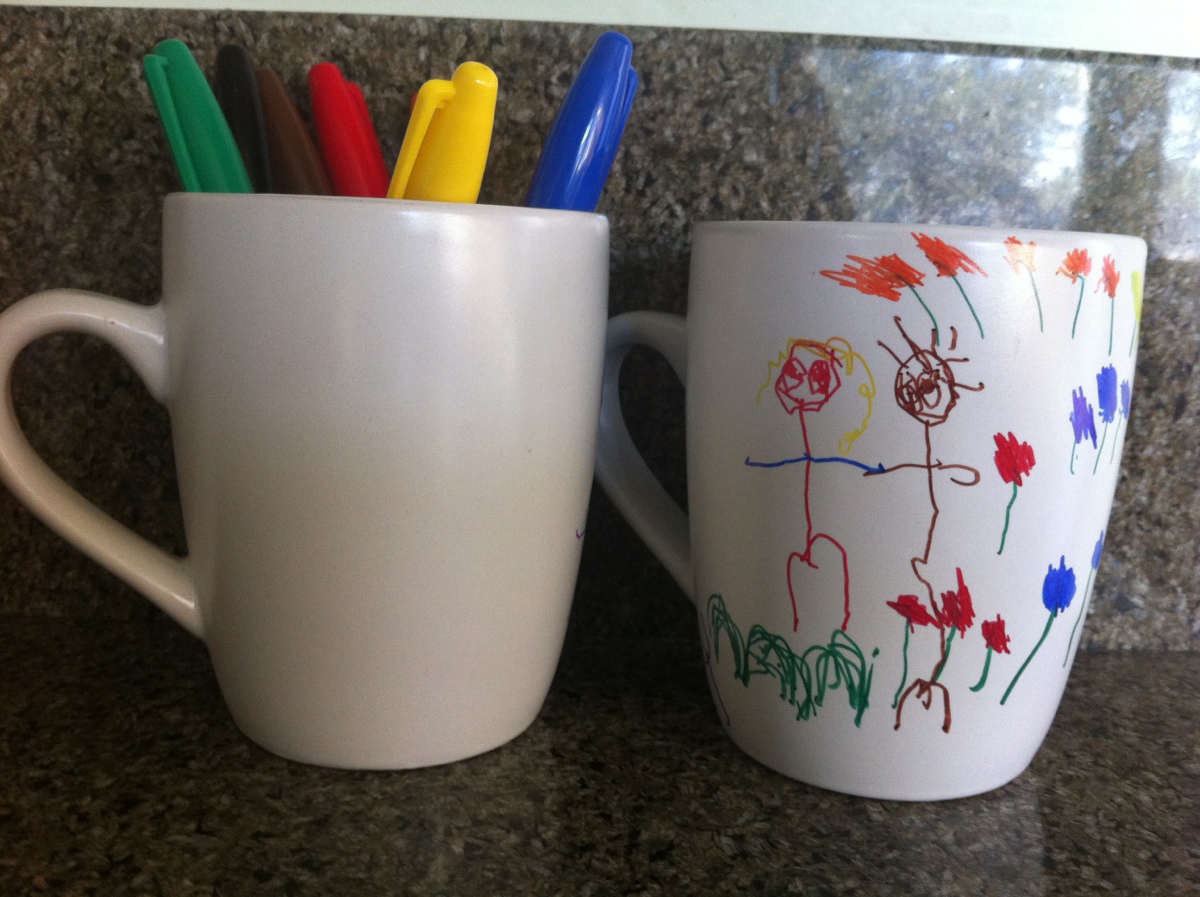 This is a super easy DIY project good for any time of year, Christmas, mother's day, father's day, weddings, birthday etc.
All you need are,
Sharpies (I find fine to med tip work best) and
Plain mug(s) (I picked mine up at the dollar store)
Wash, dry and decorate your mug.   Bake at 350 for 30 minutes.  Let cool.
All done.
This one is for my kids Grampa, done by my daughter age 4.   It's Lily and Grampa holding hands in the field full of flowers behind the beautiful Sunset Hill House in Sugar Hill NH.   The other side says "I love you".   Such wonderful memories from the Sunset Hill House vacation last year!
I'm going to fill it with a little bag of homemade trail mix.  I hope he likes it 🙂