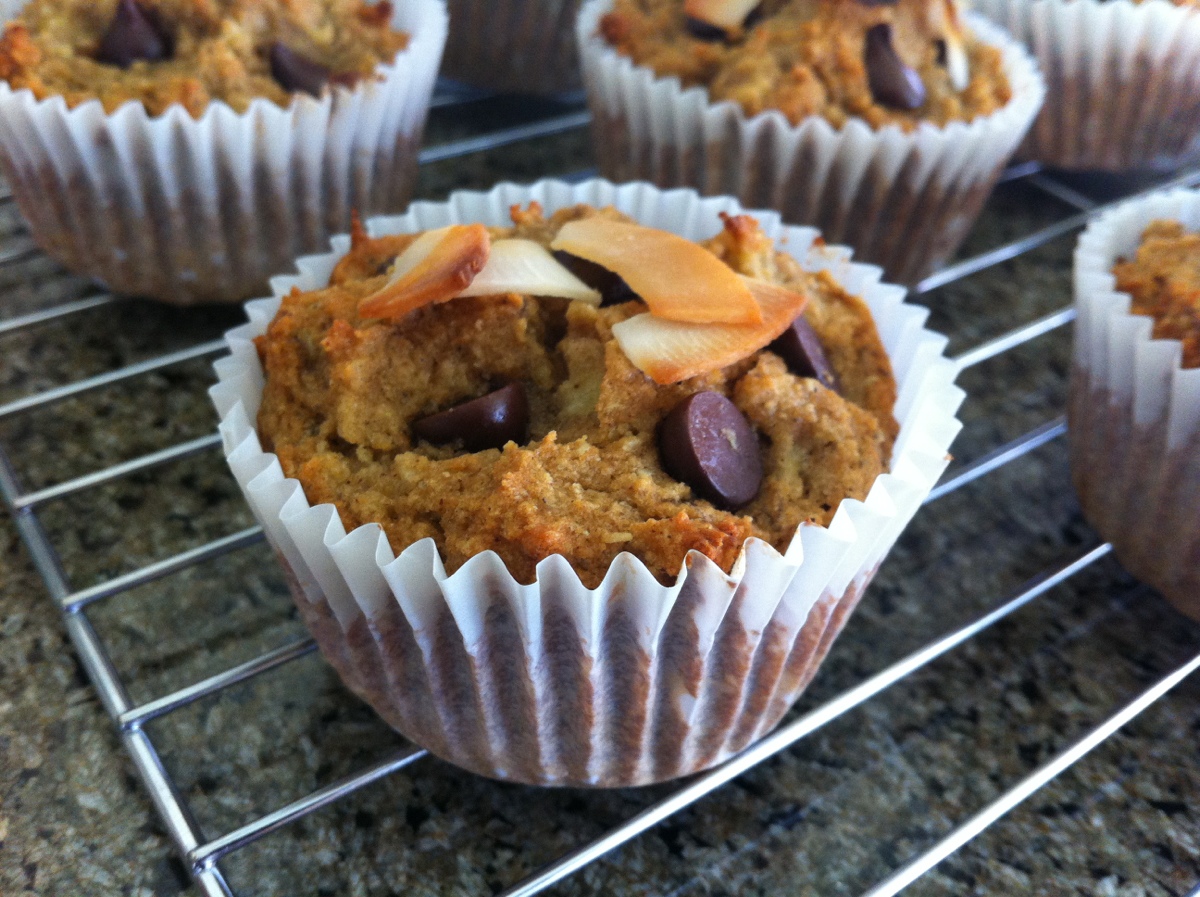 In this recipe, as always, I use all organic ingredients.   I really can't say enough how important it is to eat organic, avoid pesticides and GMOs.   This is also a completely gluten free recipe and can easily be made vegan by using egg substitute.   I use cacao chips instead of chocolate chips made from cocoa  for more nutrition.   These were a real hit with my kids, I hope you enjoy them!
3 ripe bananas mashed
3 eggs beaten
1 teaspoon vanilla
1/2 cup raw honey
1/3 cup coconut oil (warm enough to be liquid)
1/2 cup coconut flour
1/2 cup sweet sorghum flour
1/2 cup quinoa flakes
1 teaspoon baking soda
1 teaspoon cinnamon
1/2 teaspoon Himalayan salt
1/4-1/2 cup cacao chips
Coconut topping optional
Whisk honey eggs and vanilla and coconut oil together until completely combined.
Mix the dry ingredients in a separate bowl until completely mixed.
Combine all the ingredients in the mixer except the cacao chips.
Fill evenly in a lined muffin pan. Do not fill over the paper. Push the chips into each one (I used about 7 each) this way they stay near the top and you don't get messy muffins. Add roasted coconut chips as garnish.
Bake on preheated oven @ 350 for 22-25 minutes.