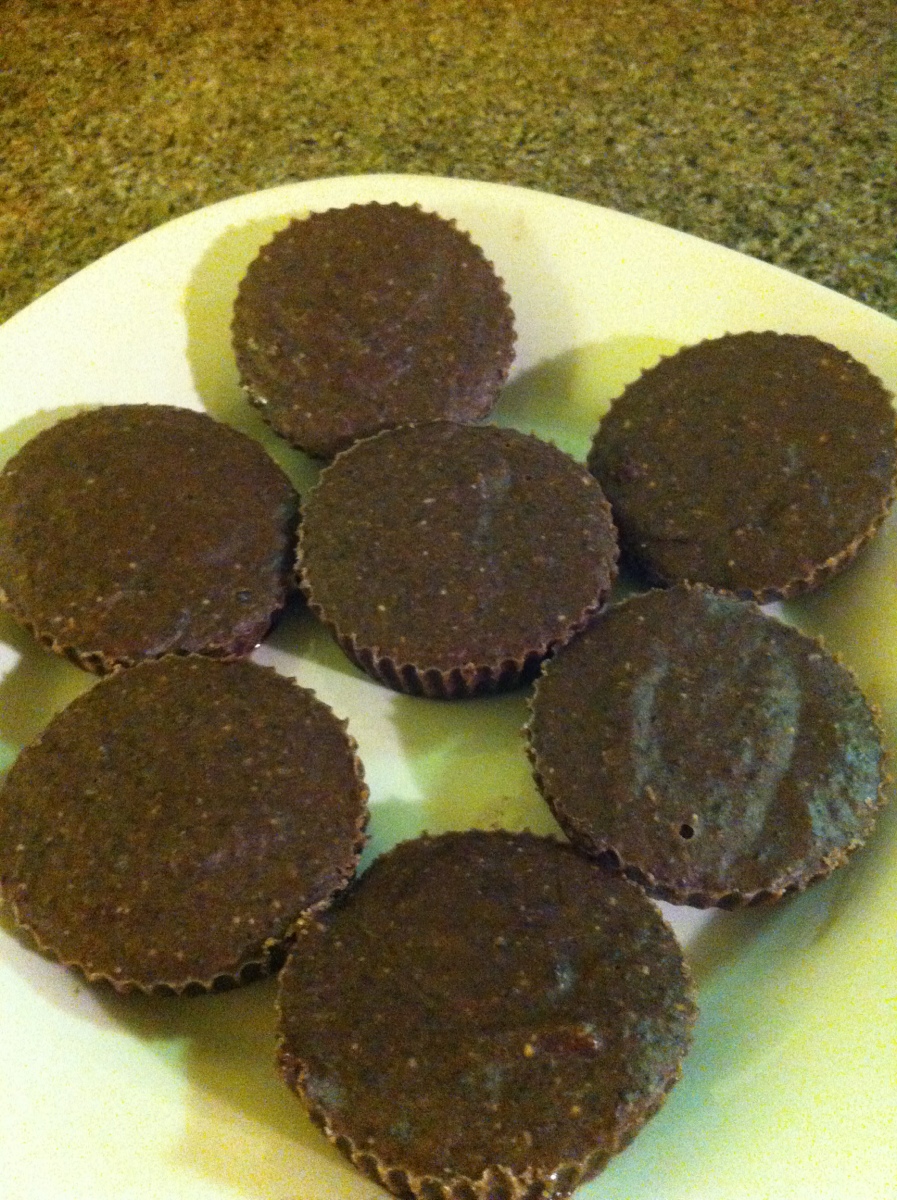 Adapted by me to raw and superfood form, from
http://thepurposedheart.com/healthy-chocolate-peanut-butter-fudge/
Makes 10-12
3/4 cup coconut oil
3/4 cup cacoa powder
3/4 cup raw almond butter
2/3 Raw honey
1/2 inside of a vanilla bean or 1 tsp extract
Place muffin liners in pan.
Mix everything in the food processor and pour evenly into a lined muffin pan. Each cup should have about 1/4 inch of fudge. Pop them in the fridge for a half hour, peel of the paper and enjoy!!! They are sooooo good AND good for you!
I plan to add peppermint extract next time around. I'm sure I'll come up with many variations of this excellent recipe!!!