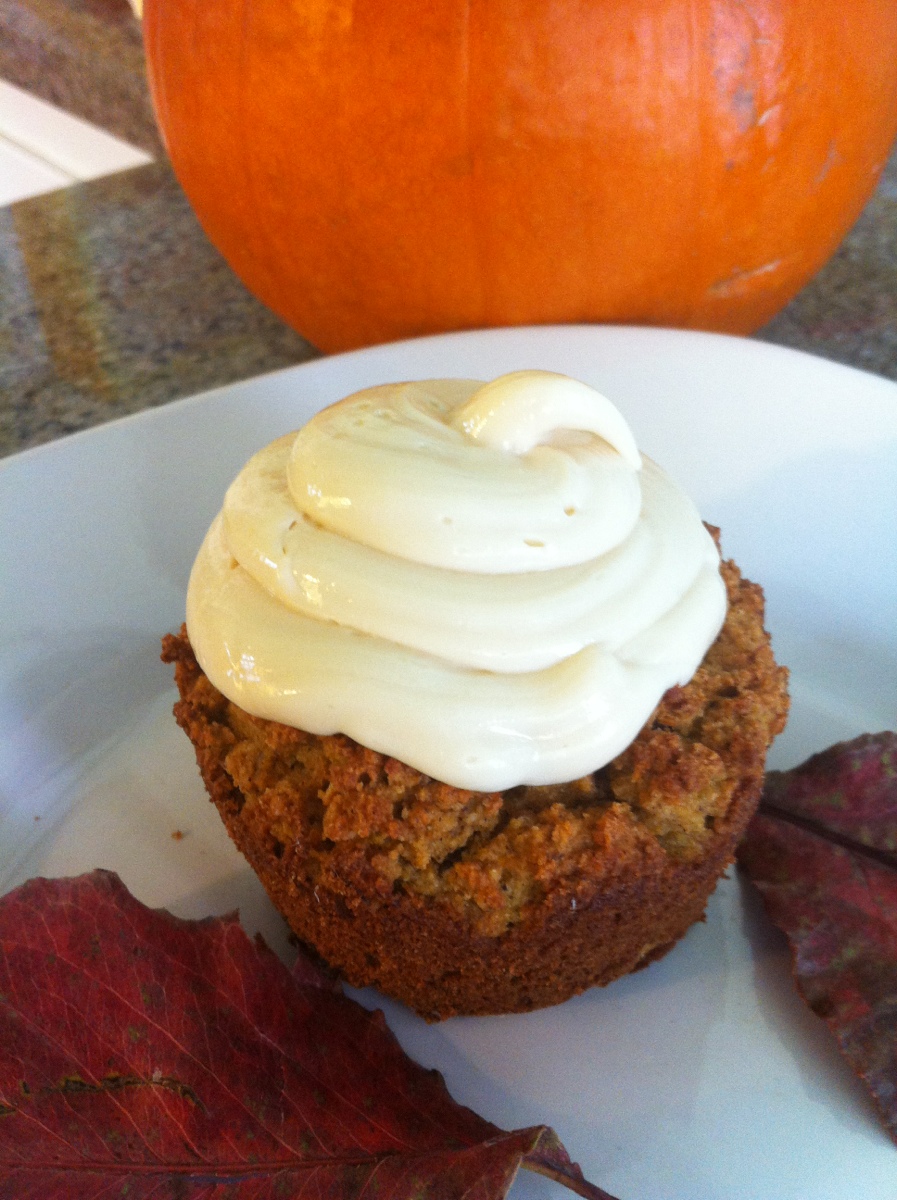 Ingredients:
2 tablespoons ground chia seeds (I use the coffee grinder)
1 cup sorghum flour
1/2 cup almond flour
1/2 cup coconut flour
1 1/2 teaspoons baking powder
1 teaspoon baking soda
1 teaspoon sea salt
2 teaspoons pumpkin pie spice
2 cups puréed pumpkin (I use fresh but canned will do)
2 eggs slightly beaten
1 cup maple syrup
1/2 cup melted butter
1 tablespoon vanilla
Mix all the dry ingredients and set aside.
Mix the maple syrup with the melted butter.
Add eggs and vanilla. Mix in pumpkin and lastly the dry ingredients.
Scoop into muffin pan evenly pretty much filling each cup. Bake at 350 degrees for 28-30 minutes.
let sit in the pan for a bit and them loosen with a knife and
cool on wire rack.
Frost with ….
Maple cream cheese frosting
1 package cream cheese
1/4 cup soften butter (not melted)
1/4 cup maple sugar (I purchased mine at Trader Joe's)
You could substituted a combo of maple syrup and sugar
Mix cream cheese and butter than add sugar and mix until smooth with electric mixer.
Keep at room temp in a pastry or plastic bag with corner cute slightly.
Frost muffins when cool and refrigerate.
You can add a pecan or sprinkle some sugar in top for more pizzaz! I'll make this many times again!