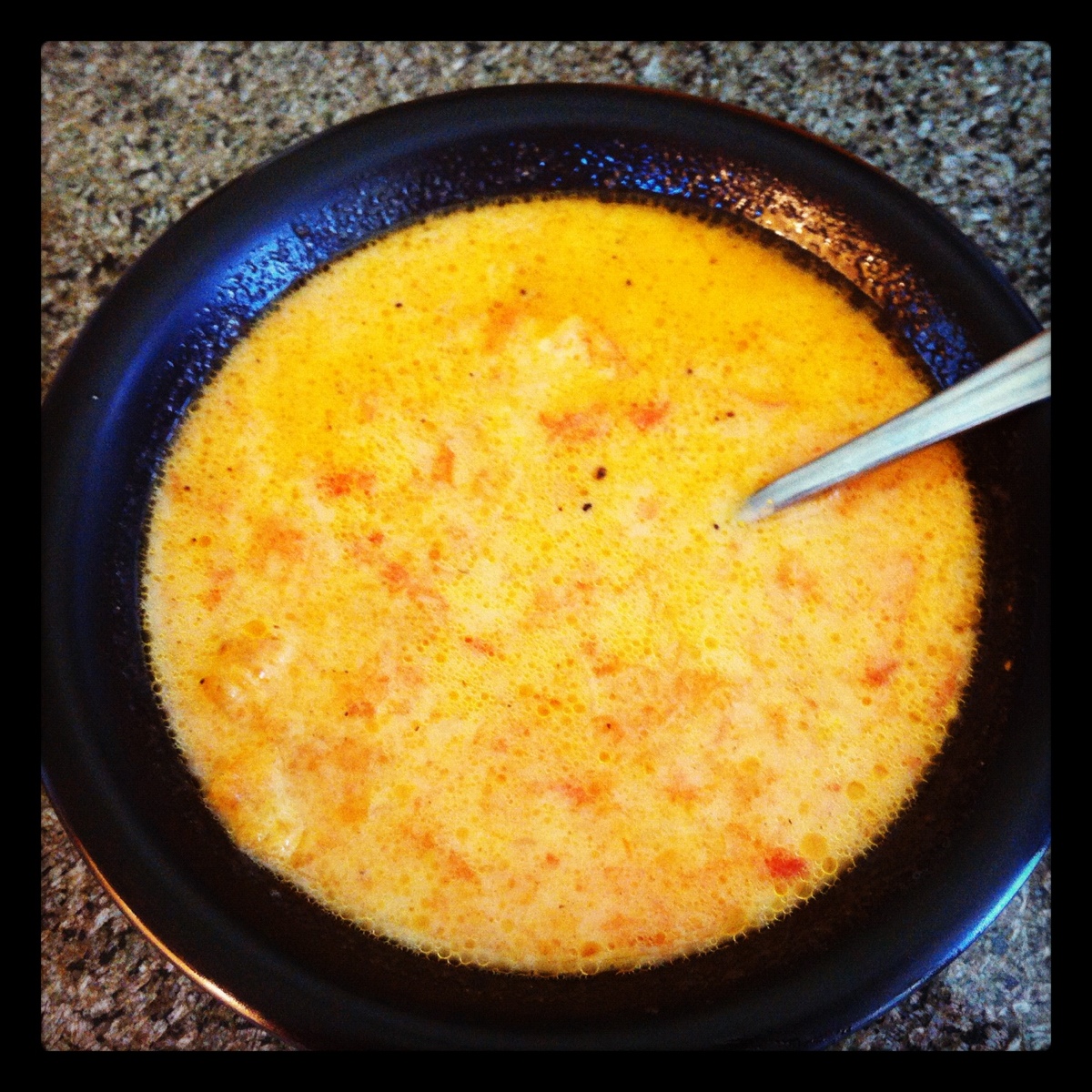 The other day I told my father that I had a bunch of red tomatoes I wanted to make into something. He then told me a story about eating tomato soup in VT that someone had made and he called it old fashioned tomato soup. He said it tasted fresh and creamy with tons of flavor, like no tomato soup he had ever had. This is what I made today based on that description. I only wish he lived close enough to try it. My son Maxwell does not like tomatoes or soup and he ate a huge bowl without persuasion. It's really good.
4 cups blanched (peeled) seeded tomatoes or you can cheat and use canned tomatoes
2 cups chicken broth
I suggest homemade, I have a recipe for that here ….http://www.beyondbaked.com/2012/06/organic-bone-broth-whole-organic-chicken-carrots-celery-and-onion-plus-saltamppepper-natural-healthy-and-a-great-base-for-soups-this-time-around-i-used-the-leftover-shredded-carrots-and-celery-from-th/
1 tbsp butter
2 tbsp rapadura sugar or whatever sweetener you prefer
1/4 cup grated sweet or yellow onion
1 cup heavy cream (add at the end)
Directions:
Prepare your tomatoes; blanch and peel, then smoosh them with your hands to loosen seeds and break apart the tomatoes. Next strain out the seeds and excess water through a smaller mesh strainer. or you can open you canned tomatoes 😉
1. Mix everything in one pot EXCEPT the cream and bring to boil then simmer over low heat for 1 hour. The cream goes in last, right before serving.
If serving really hot soup, you'll need to warm the cream up first before adding it to the soup. When I make it for the kids I just let the soup cool a bit and add the cream.
Enjoy 🙂